Why AquaMarket?

24/7 call center
Possibility to place an order anytime, 7 days a week

Convenient payment
Possibility to pay for the order for the period using your method

Prompt delivery
Delivery on the same day of order, seven days a week

Bargain shopping
More than 50 thousand products at good prices

The largest selection of artesian waters
More than 15 brands of drinking water in a 19 liter container

Mineral waters from all over the world
More than 200 brands of table and medicinal waters

Own service center
Rental and maintenance of water equipment
Trusts Us takes care of his health
Water delivery 19l. to the cities of Ukraine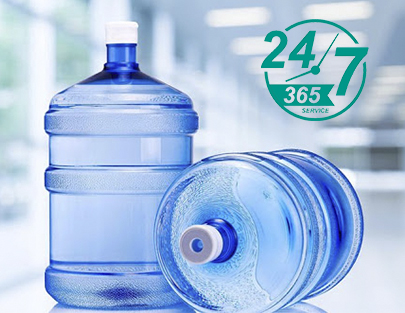 Nowadays, people appreciate not only the high quality of goods, but also strive to save their time. Water delivery is a logical and rational way to provide yourself, relatives or employees with high-quality drinking water inexpensively and on time.
AquaMarket is the largest assortment of drinking water in Ukraine, affordable prices, discounts and special offers for each Client. We supply only high-quality drinking water that has a balanced mineral composition and is ideal for your family or team. You select the level of mineralization and type of water individually, but our managers will be happy to advise on the characteristics of each product. Artesian water is healthier and tastier, and the main physical and chemical characteristics of water are better suited for the human body. Having learned the key features of artesian water, you will no longer want to drink filtered tap water.
Why is it worth ordering water delivery in AquaMarket
Water for every taste. Purified artesian drinking water, a large selection of mineral water, as well as water with melanin.
Brands for every pocket. Drinking water Vesna, Bereginya, Arkhyz, Oasis, Ukrainochka, as well as exclusive - Sibolle Alpine water from the Alps. Only top brands that are included in the all-Ukrainian rating of water delivery. More than 15 items, among which you will certainly find your ideal option.
24-hour call center that accepts orders without interruption.
Bottled water with delivery to your home, office, country or company.
Convenient settlement system.
Timely delivery in any weather, even to the most remote areas of the city.
Additional goods, including dishes, food, drinks, accessories and equipment for storing and bottling water. Pumps, coolers, cups, polycarbonate bottles, handles, shelves for storing containers and much more.
Don't forget about our special offers. Find out detailed information on the website or from the managers of the company. Discounts and promotions will allow you to save a lot.
Delivery of water in Kiev
For residents of the capital, water delivery to the office or home is the best way to solve the problem of drinking water quality. Everyone knows that tap water in the capital is unusable even after boiling. Unfortunately, modern filters do not help either. They do not completely cleanse the liquid, leaving an unpleasant taste and aroma. Artesian drinking water is much tastier and more nutritious than tap water. It is purified by nature itself, so it is ideal for daily use. The liquid does not come into contact with old communications, pipes, therefore it retains not only an ideal taste, but also a balanced composition of trace elements.
The mission of AquaMarket is to provide the residents of Kiev and the suburbs with high-quality drinking water. All products are ISO certified, the quality is guaranteed. We have adjusted the logistics to perfection so that round-the-clock delivery in Kiev is carried out exactly on time agreed with the client. Bottled water is sold daily without breaks and weekends. Water delivery Goloseevsky, Pechersky, Darnitsky district, Obolon, Vinogradar, Poznyaki. Delivery outside the city is possible. AquaMarket takes into account the interests of all customers, therefore it is a reliable supplier of drinking water for home or office.
Water delivery Kharkiv
When ordering drinking water, it is important not only to find a good product, but also to choose the appropriate container. We use polycarbonate bottles and this choice is not accidental. The advantages of polycarbonate containers are obvious. It is ideal for multiple use. Polycarbonate is the second safest material for the manufacture of food containers after glass. It can withstand heating and cooling without emitting toxic substances.
Of course, the cost of polycarbonate bottles is slightly higher than polyethylene ones. But AquaMarket focuses on maximum consumer safety. Therefore, we have in circulation a polycarbonate container in which we supply drinking water. Delivery of H2O for residents of Kharkov is free and is carried out throughout the city.
Water delivery Odessa
For normal functioning, the body needs water every day. This is a guarantee of not only good health, but also good health. The norm of water for an adult is 1.5-2 liters. In addition, you need water to make tea, coffee, food and even baby food. Agree, constantly going to the store with eggplants is very tiring. Therefore, bottled water is a reasonable way out of the situation.
Our company takes into account the needs of not only corporate but also private clients. Therefore, we have an extremely affordable price and free delivery from 1 bottle. Specialists of the transport department carry out a free rise to the floor. This service makes drinking water available to every citizen of Odessa. If you still think that ordering water is profitable only in bulk for businesses and offices, then this is a mistake. Take a look at our online catalog and make sure that the price of bottled water and the conditions for its delivery in Odessa are as affordable as possible. Just one call - and you will solve the problem of providing drinking water for family members or office employees. We don't care if you are a wholesaler or a retail buyer.
Aquamarket is a timely delivery of artesian drinking water in Kiev, Kharkov, Odessa, Dnipro, Chernigov, Bila Tserkva and other cities of Ukraine!